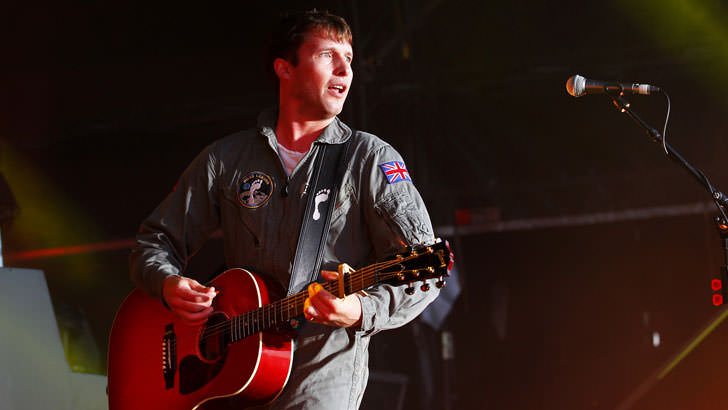 James Blunt sings 'You're Beautiful' but does he really mean it?
Even though it's one of the most successful love songs of all time, its creator has declared that he isn't really a fan of the song and says it's annoying.
Not Happy With The Reputation
In a candid interview for
HELLO!
magazine, the British songwriter opens up about how his new album, "Moon Landing" was marketed in a very different manner in comparison to his first release, and admits he isn't too happy about the reputation some of his hits have pinned on him.
"There was one song that was force-fed down people's throats "You're Beautiful," and it became annoying," he admitted.
"Then people start to associate the artist with the same word. I think, at the end of the day, I was marketed by a record company to appeal to women during Desperate Housewives' commercials and you lose 50 per cent of the population in doing so," honest was James.
Not That Serious
He also mentioned he is actually quite different a person once you get to know him.
"The marketing also painted me out as an insanely serious person, an earnest person and, as all my friends know, I'm anything but."
"I have a couple of over-emotional miserable songs that I'm known for, but I think it's turned that corner now. People can see I don't take myself that seriously," the singer said.
Probably the bluntest Blunt interview ever.