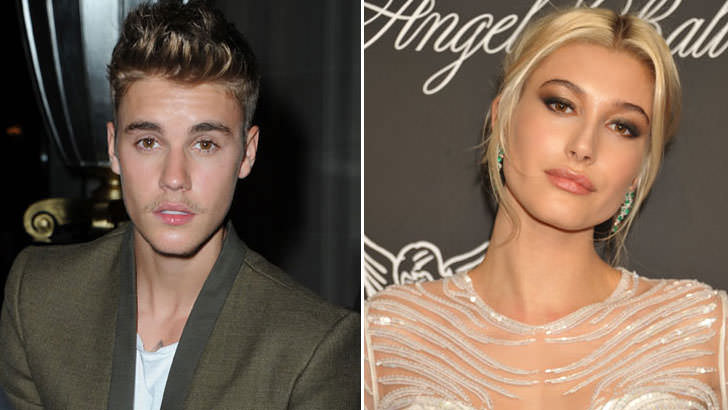 Justin Bieber and Hailey Baldwin do very little to silence the romance rumours as they are seen in each other's arms during a late night studio visit.
They put on a steamy PDA show in Los Angeles Tuesday evening after spending the entire day together. Bieber, 20, and Baldwin, 18, got all hot and steamy as she wrapped legs around him in a glass doorway of the studio.
When Bieber hit a Los Angeles Clippers game on Sunday, Hailey Baldwin, daughter of Stephen and niece of Alec, was right by his side. The blonde, long-legged aspiring model posted another pic with Biebs and a friend on Instagram just a couple of days before that.
The pair have been spending an awful lot of time together as of late as Hailey threw a joint birthday party with Justin's bestie Khalil to celebrate her 18th birthday. We are expecting to see them house shopping together soon as Bieber recently sold his L.A. condo and will be needing new digs.
It's hard to say what awaits Hailey and Justin given his history of always going back to Selena Gomez.