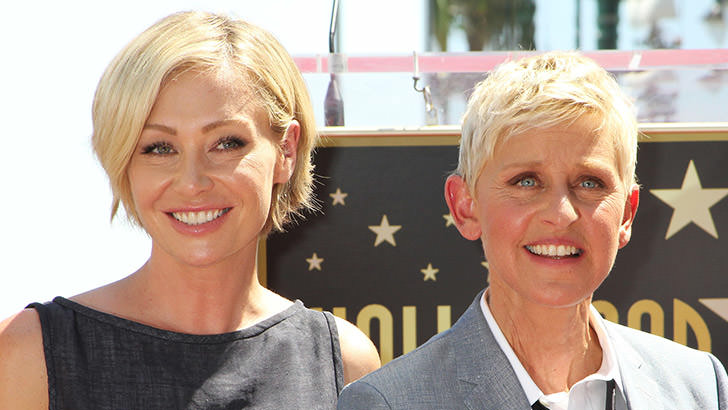 For years these two have been a role-model-lesbian couple who set some pretty important ground rules on how to broaden the horizons of many ignorant people and they seemed rather unbreakable. Latest reports, however, show they are not so unbreakable after all and that they just might be getting a divorce.
What happened and who's to blame?
Portia has been known for having her problems with
alcohol abuse
, which led her to rehab, but her relationship with Ellen really seemed to stabilize her condition and kept her sober for a long time.
They have always been showing up in public with huge smiles on their faces and everything seemed to work fine for Ellen and Portia. Well, seem seems to be the key word.
This past year was quite a turning point for their relationship and they couldn't hide all of the issues in their marriage any more.
Rumor has it that Ellen likes to keep Portia at home while she goes out having fun with various other women. Ellen is said to have cheated on Portia several times and those insinuations played a vital role in Portia's falling off the wagon into a warm embrace of booze and pills. She spent several weeks in rehab about two months ago, but when she got out problems didn't disappear.
What is Ellen's excuse?
Ellen has talked openly on her cheating on Portia. She even unveiled that they have an open marriage and tried to use that as an excuse. We certainly don't think that's what Portia signed up for by marrying Ellen, regardless of her drinking problems.
As for what happens next, we can only play the waiting game and keep our eyes peeled for new updates. Stay tuned.