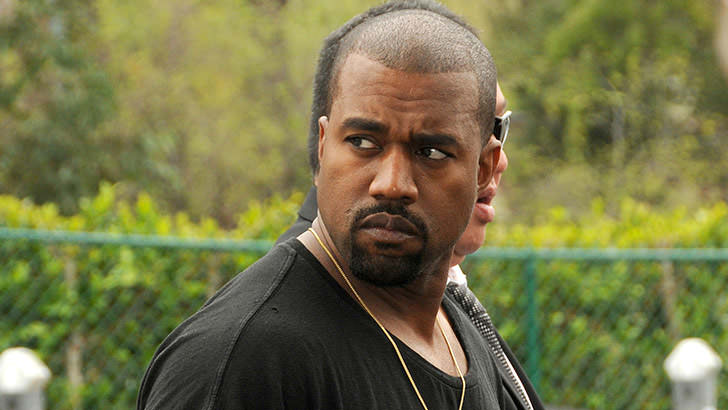 The School of the Art Institute of Chicago has awarded Kanye West with
an honorary doctorate degree
for "transformative, genre-defying work."
The 37-year-old rapper can hardly call himself a "college dropout" now, and his late mother Dr. Dondra West, a Professor of English at Clark Atlanta University, sure would be proud.
At the graduation ceremony, Dr. West seemed a little nervous, but nevertheless delivered an interesting speech.
"I am a pop artist. So my medium is public opinion and the world is my canvas. 'I'm sorry' is something that you can use a lot, it gives you the opportunity to give your opinion, apologize for it, and give you opinion again. [laughs] People say, 'You should not be sorry for your opinions!'"
The crowd seemed to like what West was saying, so we continued.
"I felt my nerves a bit and I don't feel that feeling a lot. The nerves of humility and modesty when being honored. A humanization, a reality of being recognized, and all I thought as I sit here — kinda shaking a little bit — is I need to get rid of that feeling! I need to not be nervous," West said.
"This honor is gonna make your lives easier. Two reasons: You don't have to defend me as much [laughs] and, I'm gonna make all of our lives easier. And it's these Floyd Mayweather belts that are needed to prove what I've been saying my entire life. Where there's the co-sign of Paul McCartney grabbing me, and saying, 'It's OK, he doesn't bite white people,' or the New York Times cover, or the Time most influential cover, and now a doctorate at The Art institute of Chicago. When I was giving a lecture at Oxford, I brought up this school because when I went on that mission to create in other spaces — apparel, film, performance — it would have been easier if I could have said that I had a degree at the Art Institute of Chicago."
Kanye got a big round of applause and thanked the crowed.