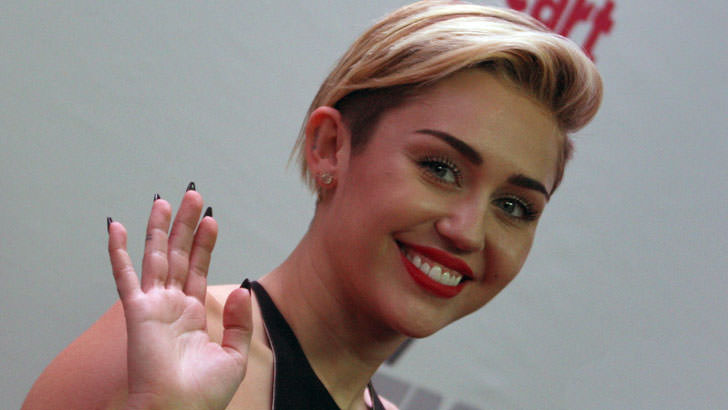 Miley Cyrus is one the biggest and most recognizable artists of the past year. With smash hits like "Wrecking Ball" and "We Can't Stop", plus a number of controversial performances and appearances across various shows, there is no doubt that this next performance will be one to remember. This month, Miley Cyrus will continue her long relationship with MTV by starring in her own "Unplugged" special.
Like many of her recent shows, Miley will be stripping down to her bare essentials… musically. In the promo for the Unplugged special which aired during MTV's Teen Wolf, audiences found out that not only will she appear on the special, but will sing anything she wants.
Most likely, many of the tracks that she'll cover will come from the chart-topping latest album, Bangerz, which has brought her national and international success with her first number one hit on the Billboard 100, "Wrecking Ball".
Growing Up
Miley's career was not always so outlandish. As daughter of the famous country singer Billy Ray Cyrus, Miley had some tough shoes to fill. In her teens, Miley had small roles on film, such as the one in Big Fish and TV series such as the one on Doc.
It wasn't until she landed the gig as leading actress in the Disney Channel show Hannah Montana that she really broke out and became a teen idol.
Hannah Montana allowed Miley to become successful not only in TV but in music as well. She released the soundtrack for the show (also her debut studio album) called Hannah Montana 2: Meet Miley Cyrus in 2007.
The biggest track on the album was "See You Again" and helped the album become certified quadruple-platinum.
The following year, Miley released Breakout featuring the track "7 Things" which did really well. She also landed a gig as a voice actress in Bolt.
Then in 2009 she starred in Hannah Montana: The Movie, along with the soundtrack and the hit single "The Climb". All of this led the young artist to become a star in her own right, but she was still viewed as a child star even though she was reaching adult status.
Getting Past Hannah Montana
"Party in the USA", the hit single from 2009 album The Time of Our Lives, showcased a more mature Miley Cyrus. She also starred in The Last Song and began an on-again, off-again relationship with Liam Hemsworth. However, 2013 was her big year.
Bangerz, her fourth studio album, was released and that's when the revamped image took off. Her new, wilder side attracted many more fans and allowed a relationship with MTV to start. She had the controversial performance at the MTV Music Awards, bringing twerking to the masses, then had a one-hour documentary, and finally eight hours dedicated to her 21st birthday, all on MTV.
With the long road to fame, her controversial new image, and hit songs, the Unplugged show is set to be one of the hottest shows to watch this month.