Hollywood sure loves its nerds. Endless movies cast geeks and misfits as the main characters who overcome all odds to win in the end.
Adding a sports theme to the cliché of nerd power, creates a new genre, Nerds in Sports. Here are ten great sports-themed movies full of nerds.
1. The Benchwarmers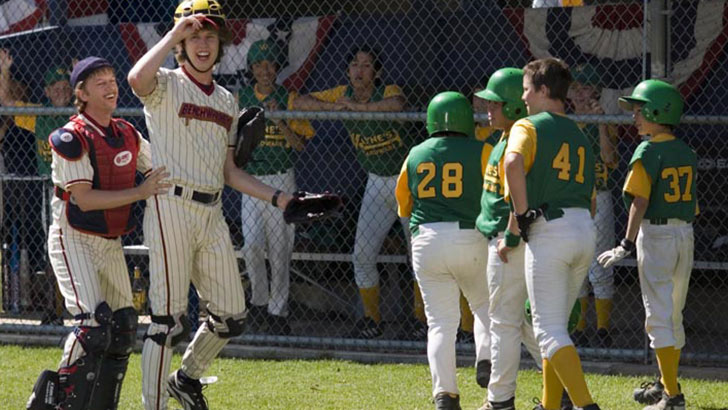 Photo credit: Revolution Studios
Pick a Friday night; gather all of your geeky friends without dates, choose a few of these films and root on the underdogs. Three adult nerds make up for missing out on sports as children by forming their own 3-man baseball team to take on the local kids.
2. The Bad News Bears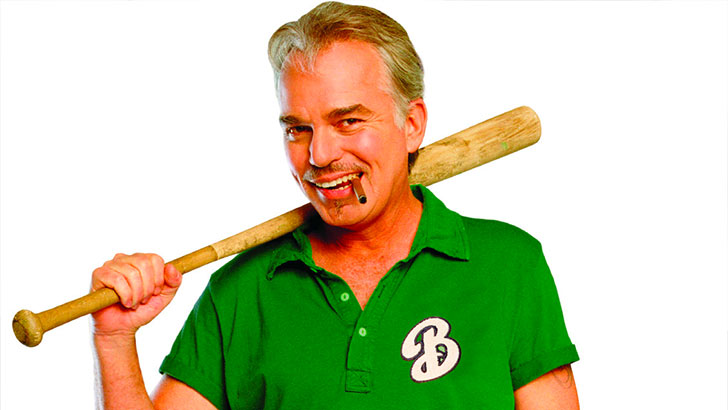 Photo credit: Paramount Pictures
A Little League team of nerds are whipped into shape by an ex-minor league coach who leads them to a winning season. This movie spawned a whole franchise, including remakes and a TV show.
3. Kingpin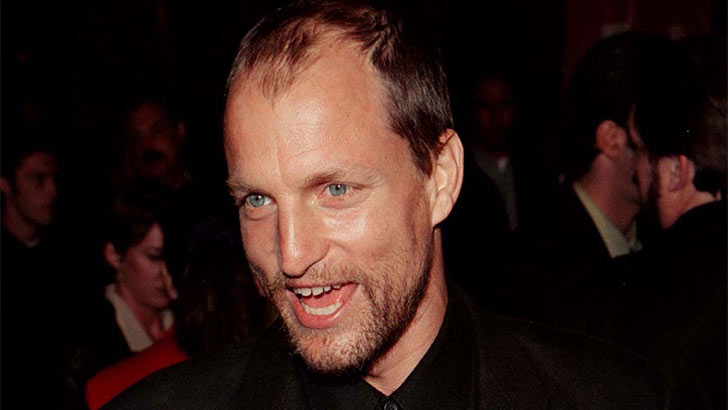 Photo credit: Rysher Entertainment
An nerdish Amish man with a real knack for bowling is mentored by a one-handed ex-professional bowler to bowling greatness in this sports comedy.
4. The Mighty Ducks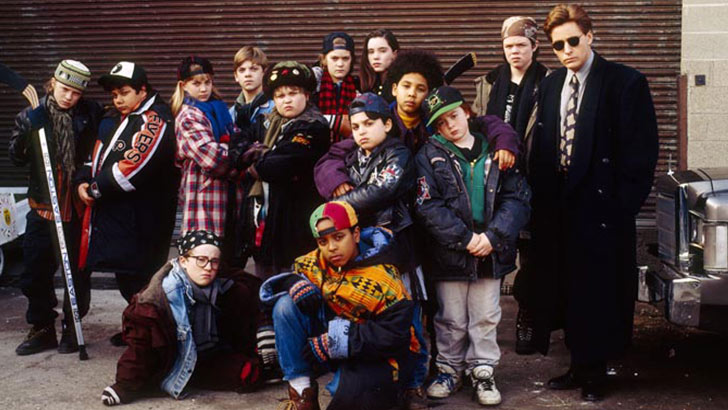 Photo credit: Walt Disney Pictures
A losing hockey squad of misfits and nerds reach the championships with the help of an obnoxious lawyer sentenced to community service. This movie was so popular it even inspired the name of a professional hockey team.
5. BASEketball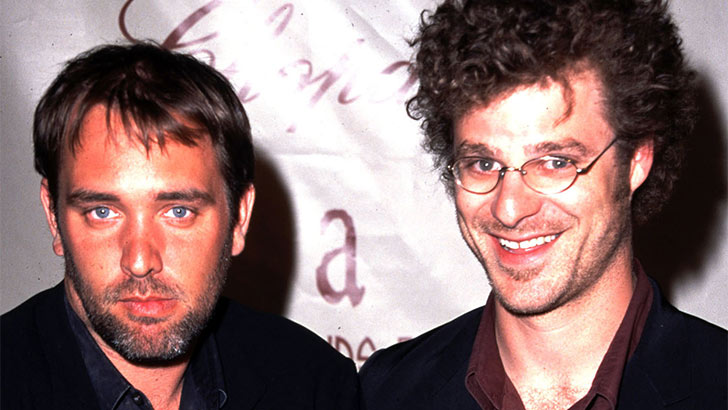 Two geeky friends fed up with being losers invent a new sport, a combination of baseball and basketball, and become the star players of the new league.
6. Happy Gilmore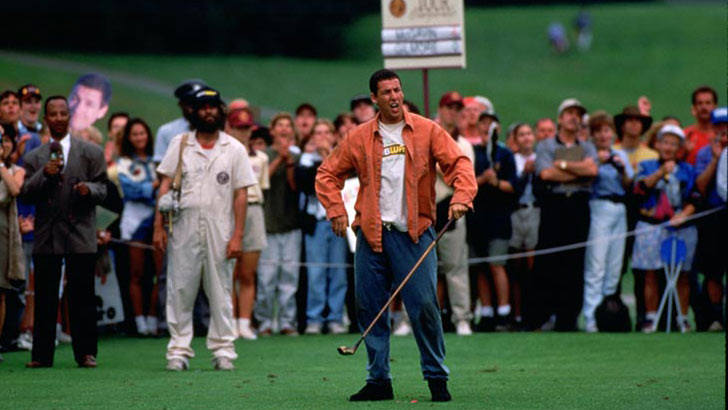 Photo credit: Universal Pictures
An odd ex-hockey player uses his skills to become an unconventional rising star of the golf world, all in an attempt to save his grandmother's home.
7. The Freshman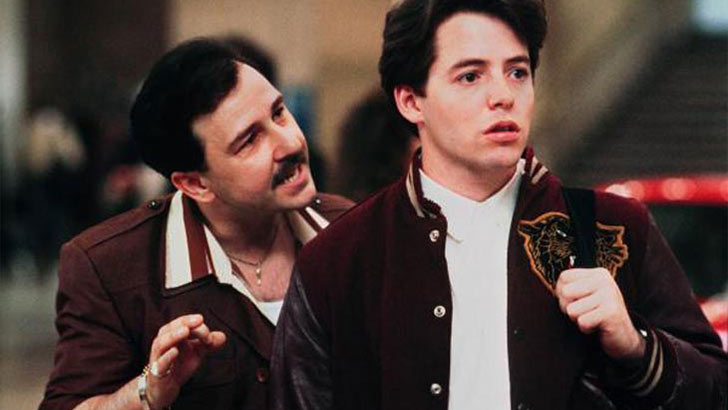 Photo credit: TriStar Pictures
The granddaddy of all nerds in sports film. A geeky college student wants to get his classmates to respect him, so of course he tries out for the football team. He is accepted as the waterboy. In the last game of the season, after injuries force the coach to put him into the game, he scores the winning touchdown.
8. The Waterboy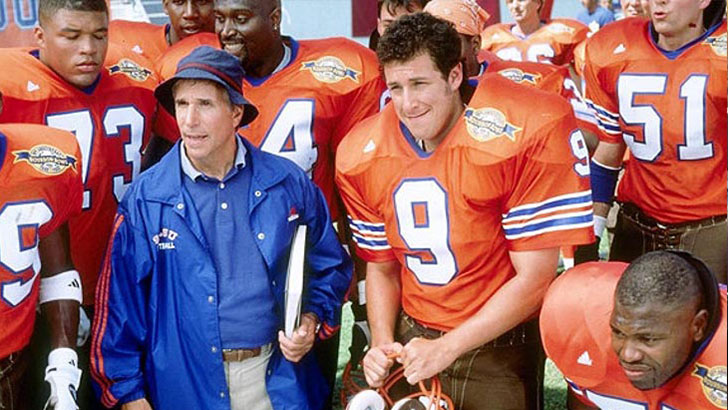 Photo credit: Touchstone Pictures
A socially-awkward water-obsessed Cajun is hired to be the waterboy of a college football team. The team members endlessly pick on him, but when he snaps and tackles the team's quarterback the coach sees his promise and puts him on the team where he becomes a star.
9. The Comebacks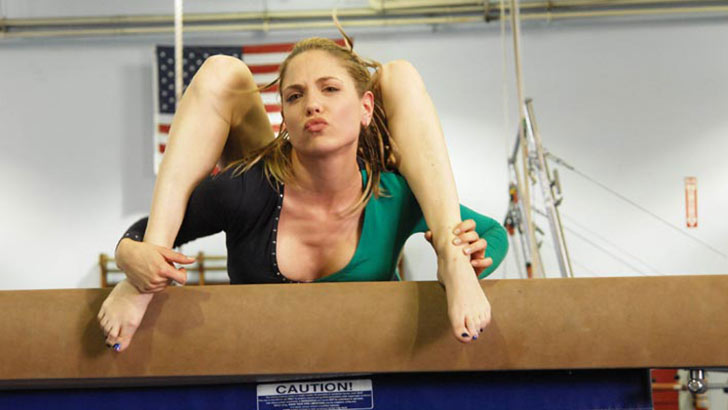 Photo credit: Fox Atomic
This movie proves the whole nerds-make-good-in-sports plot is overused in Hollywood, In this parody of the genre, a terrible coach leads a pathetic football teams of losers to the conference championship, which of course they win.
10. Dodgeball: A True Underdog Story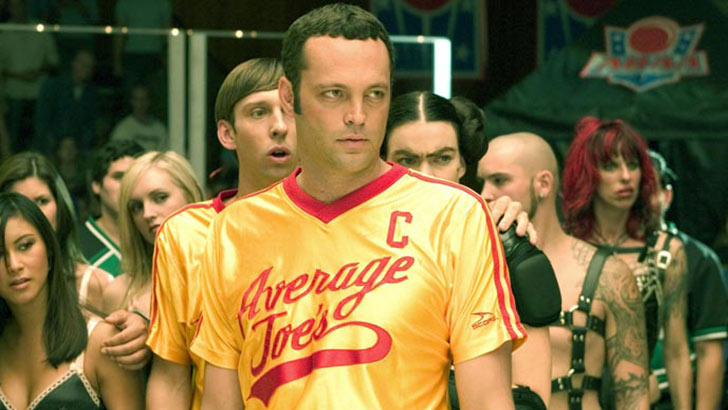 Photo credit: Twentieth Century Fox
This movie focuses on a bunch of geeks from Average Joe's gym. In an attempt to save the gym from closing, the goofball members form a dodgeball team. Eventually the team makes it all the way to the dodgeball finals and win.