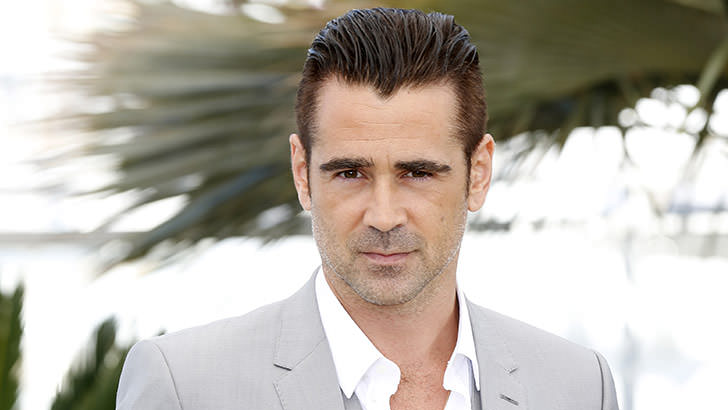 One of Hollywood's most wanted heartthrobs,
Colin Farrell
, has been single for the past
5 years
and he's just fine with it.
In a recent interview for Men's Health magazine, the actor has opened up about his love life and his life as a single parent.
"It's not that I don't get lonely sometimes, but I'm okay with it. The most significant aspect of my life lives far away from anywhere that a camera is needed", Said Farrell.
"You play the part and do interviews but don't overextend yourself or put on a mask or change your name. Because when you get home, the only thing that matters is your son is not eating his turkey sandwiches and he's not into avocado anymore, so you have to find something new that he'll eat for lunch."
Dad First, Lover Second
His main priority at the moment is being a good dad to his two sons, James (11) and Henry (5). His latest relationship, the one with his Ondine co-star Alicja Bachleda-Curus, ended back in 2010, but Farrell says he always tries to look at the bright side.
"I've had some very romantic times in my life," he revealed for the Telegraph about a year ago. "And I'd like to think of myself as a romantic – if I ever thought of myself."
"I've fallen in love in my life and at times it felt so deep I couldn't imagine my life without the other person, and then it hasn't worked out and I thought the ground was going to open up and swallow me whole and that life had no meaning. And then time did its thing and it introduced me to other things that became important in my life."