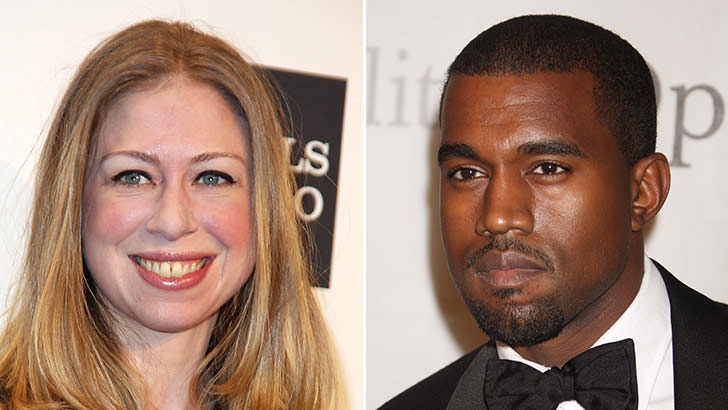 It appears that
Chelsea Clinton
doesn't see
Kanye West
as a serious competition for her mother
Hillary Clinton
, but she does respect the rapper.
West recently revealed he will be running for president, and Chelsea described his intention as "awesome" during her speech about her family's foundation No Ceilings Project to support women's rights., Chelsea said Kanye's passion for politics could inspire others to pay more interest.
"I definitely think who runs for office is really important," Chelsea stated for MTV News.
"Even if him just saying that helps spark a little boy or little girl who was watching the VMAs to think, 'Oh, wow! Maybe I should do that,' that's awesome."
When she was asked whether she would vote for Kanye or not, Chelsea replied: "I think it depends on who he'd be running against," meaning she will of course vote for her mother.
It's About Ideas, Bro
The rapper announced his big plans while he was collecting the Michael Jackson Video Vanguard award at the MTV Video Music Awards.
"If my grandfather was here right now, he would not let me back down. I don't know what I stand to lose after this. It doesn't matter, though, because it ain't about me. It's about ideas, bro. New ideas. People with ideas, people who believe in truth. And yes, as you probably could have guessed by this moment, I have decided in 2020 to run for president."
Cool story, bro.