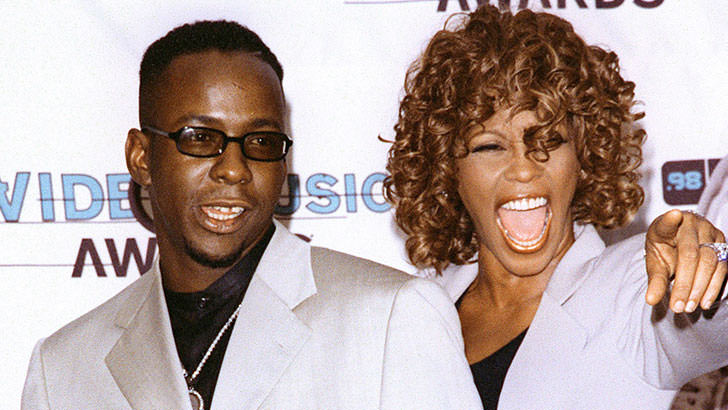 With the highly anticipated Whitney Houston biopic "Whitney," we will get a better insight of the singer's successful, yet tragic life story. And as a quick reminder, her ex husband Bobby Brown just revealed that he and his late wife cheated on each other all the time!
Shortly after the premiere, singer Bobby Brown is set to do an interview with
Access Hollywood's
Shaun Robinson, regarding "Whitney" and Bobby's side of the story.
Thanks to E! News, we had a sneak peek into "Bobby Brown: Remembering Whitney," which is set to premiere on Saturday. The 45-year-old singer seems like he has nothing to hide and doesn't hold anything back, and the next sentence certainly proves it.
Said Brown: "There was infidelity in the marriage, yes, on both parts. Both of us cheated on each other – period. So that's hard to swallow for both of us."
Then he went on about his mistake-making spree: "I just think when two people that love each other as much as we loved each other, when they start drifting apart different people come into the situation, into the scenario, and we make mistakes."
21-year-old Bobby Kristina Brown is the only child Bobby and Whitney had in their marriage.
The biopic "Whitney," which is directed by Angela Bassett, will premiere in two days and is expected to focus Houston's relationship with Brown, which caused a lot of scandals and controversy while it lasted.
Despite the violence and the drug abuse, we like to remember Whitney Houston for her top-of-the-charts performances. Perhaps this new movie will even show us a good side to Bobby Brown, but considering his latest comments, it's highly unlikely.