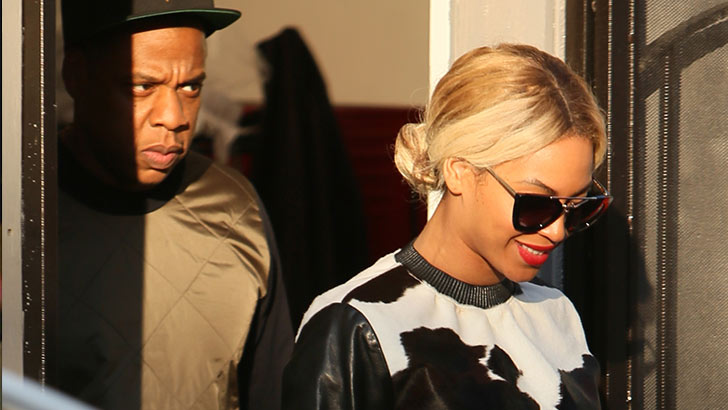 When Beyonce teamed up with her husband Jay-Z for the song "Drunk In Love" on her latest release, she didn't plan for the song to cause a controversy – let alone for its lyrics to be edited by a radio station.
But that's what UK radio station, Bang Radio, has done with the song, claiming that the original version advocates domestic violence against women.
What's Cake Got To Do With It?
The offensive lyrics refer to a scene in the Ike and Tina Turner biopic, "What's Love Got To Do With It". In the movie, Turner's husband, Ike, is portrayed as the physically abusive husband he allegedly was in real life.
During one scene in the movie, Ike (portrayed by Laurence Fishburne) forces Tina – whose given name is Anna Mae Bullock – to eat a cake he bought her, even though she says she doesn't want it.
At the end of Beyonce's song, husband Jay Z contributes the lyric, "Now eat the cake, Anna Mae / I said eat the cake, Anna Mae," which is the line Fishburne says to Angela Bassett, who plays Anna Mae/Tina, during the brutal scene.
"Promotion of Domestic Violence"
Bang Radio's CEO, Jennifer Ogole, stated that the lyrics perpetuated the "promotion of domestic violence against women … [and] controversially imitate a scene of severe domestic violence".
Because of the link to the scene in the movie, Ogole made the decision to play an edited version of the song.
In a statement released by Bang Radio, Ogole said, "We believe in the unity of women and music and in no way condone violence, domestic or otherwise, especially not through the power of music."
The statement continues, "Therefore, the decision has been made to wipe the stated lyrics from the song…
Respectful of what our audience [wants] to hear on Bang Radio, we feel this is the right action to take in regards to the controversial lyrics of the song and we will continue to serve in social equality for people through music and content on our station."
Still Successful
In spite of the controversy overseas, American audiences are hearing the song un-edited (with the exception of the few expletives sprinkled throughout the lyrics).
The scandal doesn't seem to be affecting sales of the single or of "Beyonce", the singer's fifth full-length album.
The surprise release of the record on iTunes in December of last year has managed to sell well over 1 million copies so far, 800,000 of which were downloaded in just the first three days after it dropped.
Neither Beyonce or her husband Jay Z have commented on Bang Radio edit.