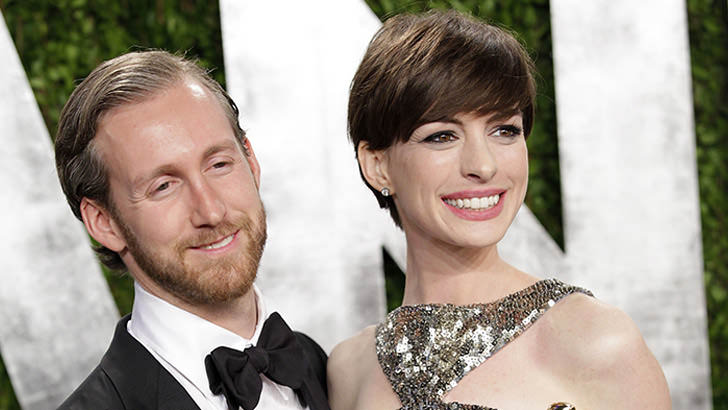 2. Anne Hathaway
The Devil Wears Prada
actress dated a number of high-profile celebrities throughout her adult life, but Hathaway ended up marrying a low profile actor,
Adam Shulman
, in November 2008, after dating for almost three years.
After they had been engaged for a year, the couple got married in an interfaith Jewish-Roman Catholic service at Big Sur, California in September 2012.
Throughout her career, Hathaway dedicated most of her spare time being active in a number of different social causes.
Besides speaking out in favor of children vaccination campaigns in developing countries, the actress has also been vocal in her support of LGBT rights and same-sex marriage.