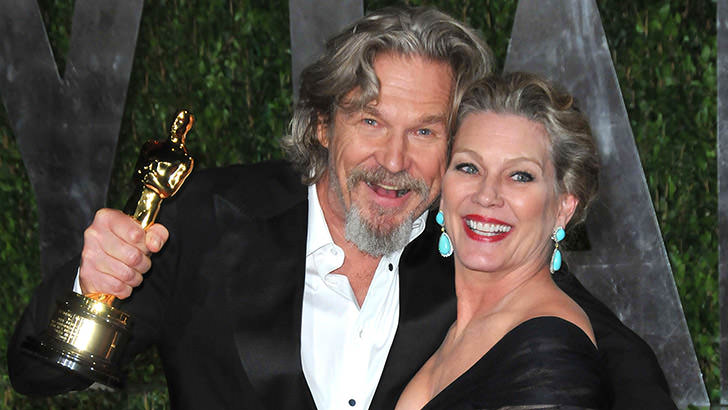 If we go ahead and take a look at the stats, we'll realize that when celebrities date and marry each other, it often doesn't work.
They usually end up divorced, with a ton of paperwork to be taken care of, and the process usually turns into a quite nasty court business, with a lot of money spent on lawyers and a lot of newfound hatred between the divorcees.
However, some of the Hollywood stars have met their other halves before they reached stardom, and some of them ended up marrying non-famous, everyday, "ordinary" people, who actually turned out to be extraordinary for them.
True love at its finest.
1. Jeff Bridges
If any celebrity out there looks and acts as an average everyday person, it is Big Lebowsky star, Jeff Bridges. Jeff met his wife, Susan Geston, while shooting "Rancho Deluxe" back in 1974. Geston was a waitress on the set at the time.
In fact, she had two black eyes and a broken nose (acquired from a recent car crash) when Jeff first saw Susan and asked her out. She actually rejected him at first, but after some romantic gestures and several dances at the film's wrap party, Susan caved in.
"It took me all day to finally get up the nerve to ask her out. And she said no," said Bridges about their meeting. But, obviously, everything turned out fine for the two.
In June 1977 Bridges proposed and the happy couple married five days later right in their own backyard.