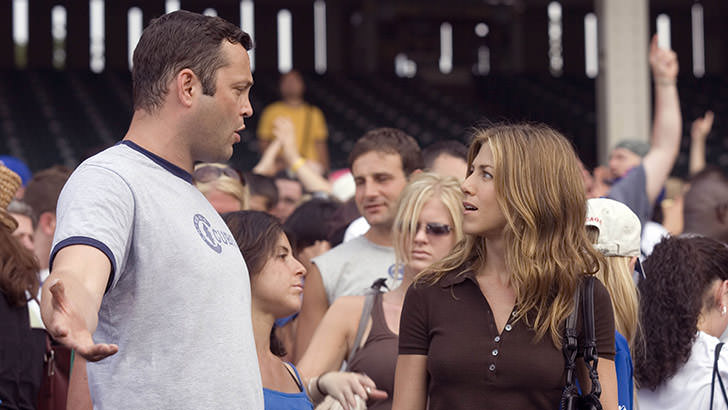 Photo credit: Universal Pictures
3. Jennifer Aniston And Vince Vaughn
Poor Jenn. Sure, we're as sick of the "poor Jenn" thing as much as you are, but hey, it's a fact that she didn't have it easy for the last couple of years.
Just a year after divorcing Brad Pitt, A-lister Jennifer Aniston appeared in a movie appropriately entitled The Break-Up, and during the filming of the movie, rumors spun that she was dating her co-star Vince Vaughn.
Both of them denied the rumors, however, the paparazzi caught them on a couple of occasions doing things that couples usually do.
Suspiciously enough, the whole thing brought both of them huge headlines and promoted the movie like no PR management ever would. The Break-Up Was a huge success, and the "broke up" pretty soon.