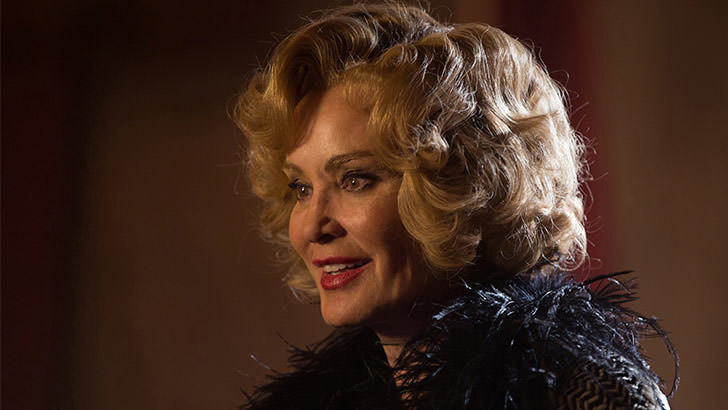 Photo credit: 20th Century Fox Television / FX
Boo! Well, this is not fun, but we guess that you can't make anyone stay, can you? No, seriously, this is a real question: can you?
Actress and American Horror Story alum Jessica Lange confirmed what AHS fans have long feared. The stunning actress confirmed that she's definitely leaving the franchise.
She revealed the news during the American Horror Story: Freak Show panel at PaleyFest in Los Angeles. "I'm done," Lange said, and continued: "You know, we've had a great run here. I mean, I have absolutely loved doing these four characters that I've had the opportunity to play. In all the madness, I've loved the writers and my actors and Ryan and the whole, I mean, insanity of it."
Even though the talented Lange said some time ago that Season 4 would be her last, fans hoped that she would change her mind. Even Ryan Murphy hinted that he was attempting to lure her back for Season 5, but all hopes are gone.
Murphy previously also announced Lady Gaga will star in the fifth season of AHS, subtitled Hotel, alongside Matt Bomer and Cheyenne Jackson.
Hotel is set to premiere in October.