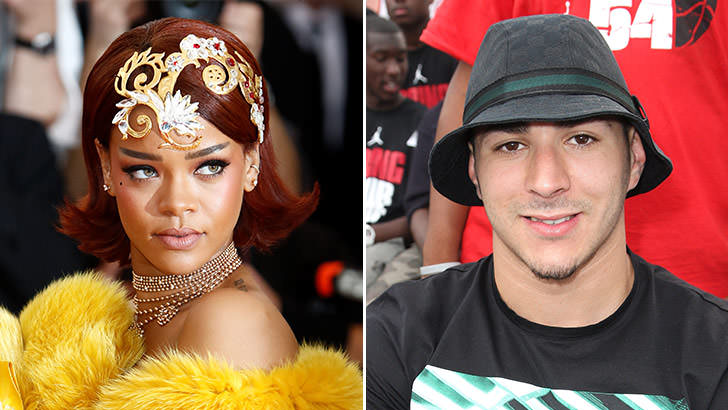 K-i-s-s-i-n-g? International superstar and fashion icon Rihanna never hid her love for soccer, and so it's only natural that she took the love for the sport to the next level: dating a soccer player. The singer and actress has been reportedly hooking up with Real Madrid's soccer star Karim Benzema.
It has also been reported that the
"Better Have My Money"
singer reached out to the athlete during the 2014 World Cup, where she was one of the loudest crowd members.
The new couple was first seen together in New York, at a 24-hour diner, where they ate breakfast. After the diner date, the pair reunited at a Los Angeles club seven days later. After some hard partying, the 27-year-old pair left the club and Karim bought Rihanna some roses.
However, we advise Karim and RiRi fans not to get too excited, as they are not officially dating. Sources reveal that the performer is "simply having fun" with the soccer hottie, and that they are "definitely hooking up," but nothing more than that.
Before Benzema, the "American Oxygen" singer was reportedly having a fling and spending a lot of time with famed Hollywood A-lister Leonardo DiCaprio, however, both of them denied the relationship rumors.