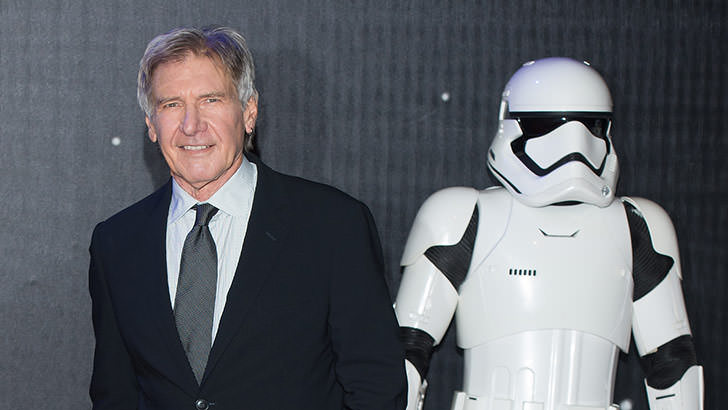 It appears Harrison Ford just isn't a lucky guy when it comes to accidents. We all know he crashed his plane back in May while taking a joyride (joyflight?) when he suffered severe injuries, but now the 73-year-old actor has another interesting story for us.
While Ford was promoting "Star Wars: Force Awakens" this week, the actor said he had an accident on set while filming the movie and was left with broken bones and a dislocated ankle after the whole shebang.
What Does This Button Do?
Namely, Harrison admitted that it was actually his own fault, and that curiosity almost killed him instead of the proverbial cat.