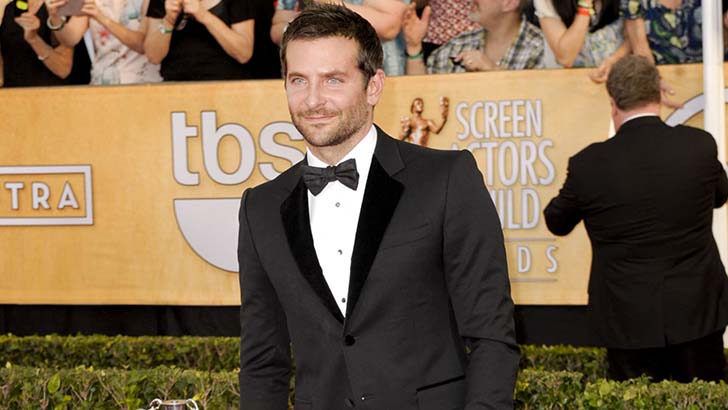 One of Hollywood's Hottest A-listers is proving once again, that he is much more than just a pretty face. Bradley Cooper has confirmed that he will be starring the in Broadway revival of Elephant Man as John Merrick.
This will be his first Broadway role in over 7 years.
Cooper Has Proven His Range
Although he may be best known for the "Hangover" movies, Bradley Cooper has proven that he is a talented actor who should not be typecast into only one role.
He played an emotionally haunted cop and politician in "A Place Beyond The Pines", a funny guy in many movies and several heart stoping romatic leads. His Broadway debut in The Elephant Man will likely prove, once again, that this guy deserves his spot on the A-list.
The Elephant Man Is a Classic
The original Elephant Man Play was released in 1977 and won 2 Tony Awards, The Elephant Man movie released in 1980 received 8 Oscar nominations. The play also had a short Broadway run in 2002.
It is a true story based on the life of Joseph Merrick, a physically deformed man who was part of a freak show.
Merrik's intelligence made him stand out despite his deformities and rise to higher society.
The live role is considered complex and only the proven actors would attempt to pull it off live on stage.
One of the main differences in the movie and the play, is that in the play the main character is showing the deformity of the Elephant Man through physicality, and not make up. Can Bradley Cooper pull it off? Well, he did his senior thesis by playing the roll of John Merrick in Actors Studio Drama School.
It should be interesting to see his take on performing this difficult Broadway roll effectively. It is interesting that the casting director would choose such a lovely man to portray serious deformity without prosthetics or makeup, and it says leagues about how well his audition and non Broadway preformances must have gone.
His co-stars will include Patricia Clarkson and Alessandro Nivola. The trio did a production of The Elephant Man for Williamstown Theater Festival in 2012. The highly anticipated Broadway version will start in the Fall of 2014.