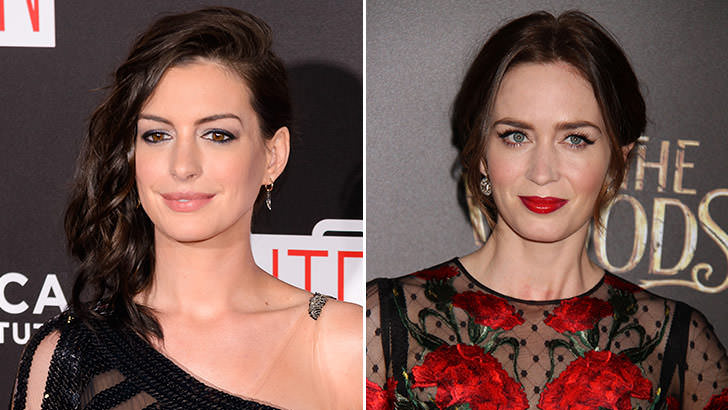 The upcoming Mary Poppins remake is approaching and the battle for the lead has apparently turned into a cute fight between two beautiful and talented Hollywood actresses, Anne Hathaway and Emily Blunt.
The Oscar-winning actress, however, says she hasn't been involved in any official discussions about the remake of the Disney classic, but did say she gave the advantage to her British colleague and friend.
"Really?!" Anne responded when asked about her chances for landing the Mary Poppins role. "Cool! No one's talked to me about it. I feel like she's going to get it – she's British," Anne joked.
On the other hand, Robert DeNiro, Anne's co-star from the movie "The Intern", said he immediately thought of Ann when he saw the remake is about to be made.
"I saw them announce it on television and they mentioned Mary Poppins and I was thinking – I said, 'That's Annie'," DeNiro stated, adding that she would be a "terrific pick".
Blunt is also Playing Safe
The British actress denied all the rumors that she has already had meetings with the Disney Studio and that she has officially been offered the role.
"No, I've heard rumors of this and people have spoken to me about it today and there's not been anything official. I mean, she's an icon," said Emily for Digital Spy.
Whoever lands the lead in the upcoming Mary Poppins movie, we will certainly be rather happy as we love both actresses equally. Let the merrier Mary win!