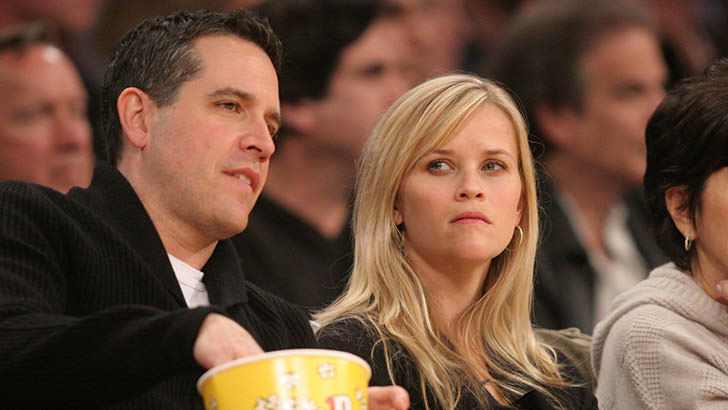 3. Reese Witherspoon
Reese first met her future husband,
Jim Toth
, back in 2009 when a drunk friend of Toth's started hitting on the actress and wouldn't stop.
Jim came to the rescue, apologized for his pal's rudeness, and apparently swept Reese off her feet by the gesture.
Even though they started dating in 2009, it took them some time to go public. Finally, in February of 2010, the two decided to take it to the presses and Witherspoon officially announced her little-known boyfriend to the public.
Toth, however, is not completely non-famous. Reese's husband works as a professional talent agent and has been the head of the motion picture talent division at Creative Artists Agency since 2010. The agency which represents Witherspoon.
The two married on March 26, 2011, in a low profile ceremony at Libbey Ranch in Ojai California, Witherspoon's then-country estate.